Inside the Beach Bag of Megan & Jaime of Flagpole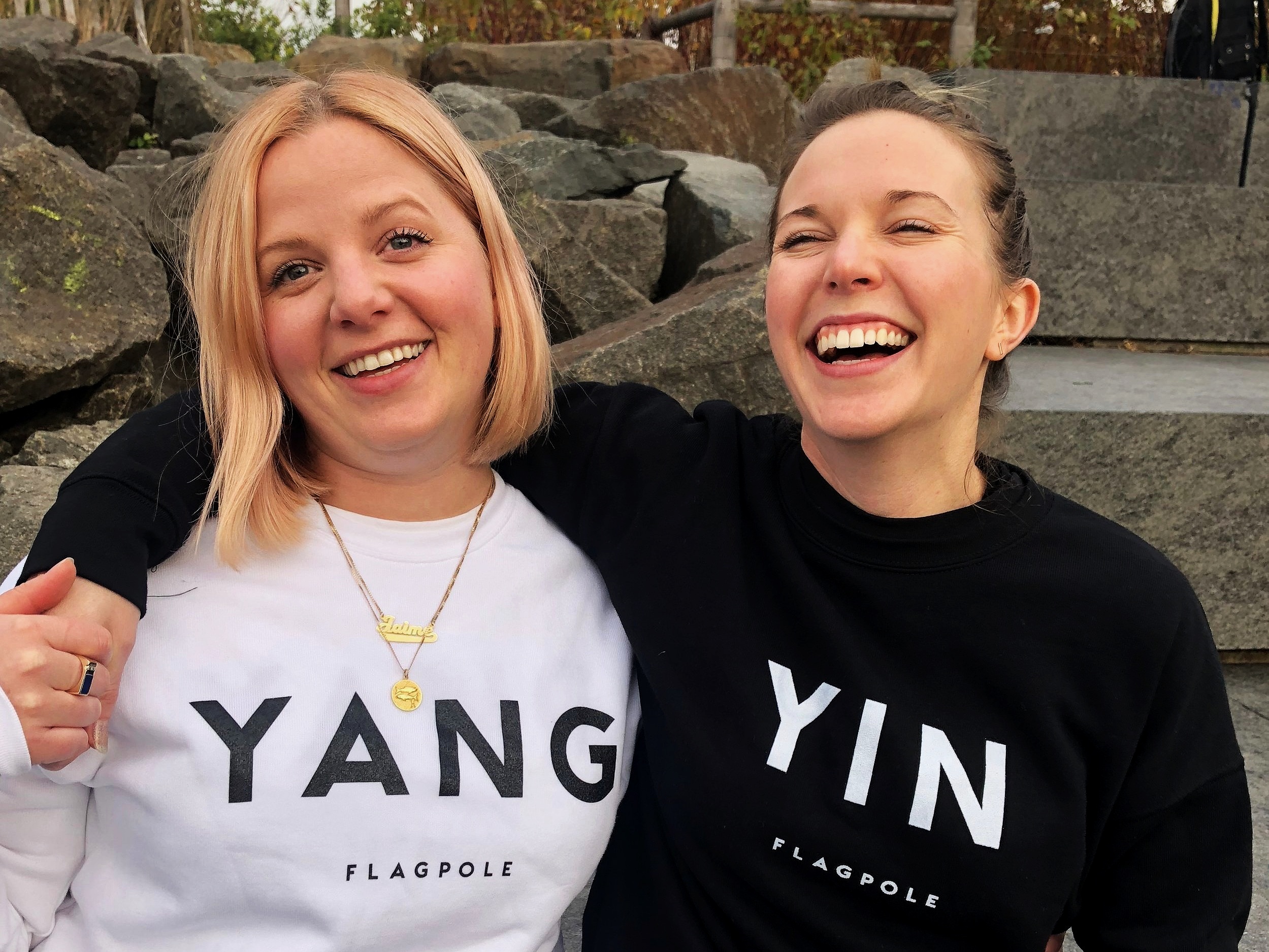 With endless inspiration surrounding us in the world, where do you look when it comes to designing a new collection?
We are always looking towards architecture for continual inspiration. Looking at the lines and curves of a building from different angels, or an interesting metropolitan skyline... I especially love when I discover a new Architect and get to browse through their entire body of work.
With the fast pace development of the world swimwear from an at home try on experience to bra sized swimwear and sustainability; what do you think is next for resort wear?
I think resort wear is getting very playful, and heading towards the novelty RTW world, where a "cover-up" can be more than just a sheer dress you throw on over a suit. Resort wear is becoming a full collection that can be worn from the plane to poolside drinks and beyond.
As we gear up for Paraiso Miami Beach, what's the first thing you do when you touch down in the magic city?
The first thing Megan and I do is go to our favorite restaurant, The Anderson, for lunch and a shot of tequila.
How do you stay current with all the trends, brands and over-saturated social media? What separates your brand from the rest?
We've never really let trends influence our designs. Our number one priority is color. We let the palette naturally dictate the designs. Sticking true to colors we love helps us stay true to the Flagpole DNA.
A lot of resort wear brands are working to break this idea of what we believe a "beach body'" should like it. How do you feel your swimwear brand helps to promote body positivity and inclusivity?
We offer a vast range of styles keeping all body types in mind. Every season we will add 2-3 new suits that we develop from the direct feedback we receive from customers on our website. This gives us the opportunity to keep filling voids in the swim market by creating suits from scratch.
WHAT'S IN OUR BEACH BAG?
MEGAN
1. The KhoKho Beach Bag is handmade in Swaziland, these bags are crafted with care, love, and functionality. There's a drawstring canvas bag built inside which is perfect for keeping sand away from all your beach goodies.
2. Swell Bottle, not only does it keep water cool for 12 hours but it's really good at keeping rosé cool all day :)
3. Even though I am very religious about putting on sunscreen, I'll usually miss a spot. Davines, SU/after suncare is the perfect post-sun for a little skin TLC.
4. Supergoop!, Perfect Day is my favorite face sunscreen because of the secret SPF lip balm + mirror in the cap! So smart!
5. illesteva Shades are my favorite sunnies.
6. Pleat, folding fan to keep me cool of course.
7. After many years of losing hair ties to the sand, I always bring some extra for my signature sea-salted top bun.
8. A towel with a unique color so you can always find it - this is a life hack, you're welcome.
JAIME
1. The Immunocologie Body Serum is perfect for after your post-beach shower.
2. Glossier You perfume because let's be honest, being in the sun for 5 hours doesn't always leave you smelling the best. A couple spritz's of YOU and you'll be ready to drink some actual Spritz's.
3. Evian mini mister is perfect when you're not ready to dive into those waves, use this mini mister for a mid-beach day pick-me-up.
4. Your skin is your body's largest organ so you need to pamper it! I love putting a healthy layer of Immunocoligie Hyaluronic Serum on after a day in the sun.
5. Odacite Crystal Gua Sha beauty tool is what I love to use to massage in my Immunocoligie Hyalouronic Serum. The beach is the perfect place to use your beauty tools. I like to look up different YouTube tutorials on new ways to use when I know I am going to have some self care time... ie, a beach day!
6. Toms "Josie" shiny black sunnies because you can't go wrong with a traditional black cat eye.